Building a Critical Communications Network in Des Moines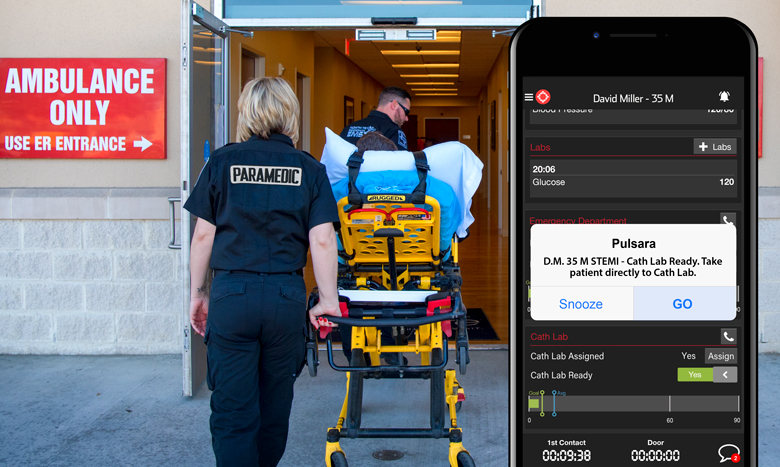 Metro-area agencies in Des Moines, Iowa, united to establish a highly secure and reliable communication network to manage critical response. Fire and EMS departments in the area had recently employed mobile technology to improve communication and the transmission of important data for executing emergency response, and they needed a prioritized channel to further security and priority connectivity.
This encouraged many metro departments to join FirstNet over the last year, transferring to the highly secure broadband network and equipping their apparatus with mobile data systems. As a result, they've opened all lanes to a communication highway designed to support the work of first responders.
"FirstNet gives us always-on priority and preemption, equipping us with a more rapid connection for critical communications," said Dave Edgar, EMS Assistant Chief and CIEMSD Operations Committee Chair. "It is a vital tool that puts EMS in the express lane for sharing important data with regional hospitals, furthering pre-patient prep capabilities."
To further improve response in the field, the agencies are also using FirstNet as their primary cell and data service provider.
With the highly secure, rapid connection provided by FirstNet, Des Moines metro-area EMS has been able to improve communication with hospital emergency departments.
Using an innovative mobile solution, Pulsara, to streamline patient care coordination, EMS now interfaces seamlessly with hospital partners by transmitting real-time patient data and updates. In turn, emergency department staff and specialists can quickly prepare for patient arrival and determine the appropriate intervention.
For example, one of the regional hospitals has improved the time it takes emergency crews to prepare a stroke patient for a CT scan by 21%, decreasing from 14 to 11 minutes. The same hospital also accelerated the time to treatment for heart attack patients by 13 percent, decreasing from 38 to 33 minutes. Learn more about how Des Moines uses mobile technology to improve treatment times in this webinar presented to EMS World.
First responder communications are strengthened when technology and critical applications are operated on a dedicated broadband communications platform , minimizing delays in emergency response that could otherwise be caused by using a public commercial network that is stretched thin.
With the power of FirstNet, Metro-region Des Moines healthcare organizations will continue to leverage these technologies, like Pulsara, to advance critical patient care and response for their communities.